Case Studies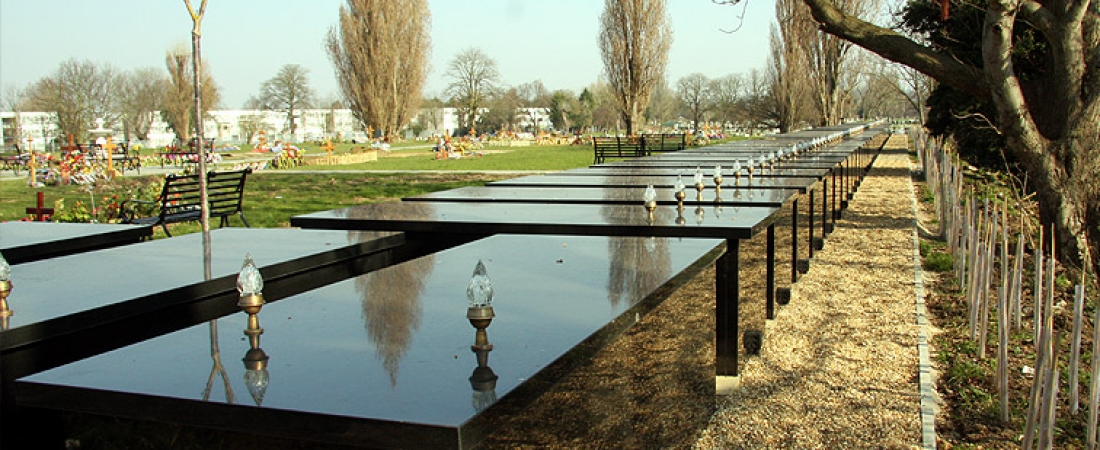 About The Project
EH Group®'s brief was to survey the site to allocate an area for much needed burial space. EH Group® surveyed (topographically) a disused area of the site utilised as a dumping ground deemed un-usable due to the location of common graves and over 1,000 tonnes of spoil, concrete and 40 years of general cemetery waste material.
EH Group® designed a scheme to include both granite vaults and burial plots. The logistics of removing over 1,000 tonnes of spoil, waste materials through a built up area were very challenging.
The chosen location is a raised area approximately 9 meters above the surrounding area. Access for heavy lorries and equipment was not available through the site entrance/service road. EH Group created a logistic solution by removing the boundary wall located to the rear of the cemetery and constructing a temporary ramp some 9 meters high. Access for all lorries were through the small opening and up to the raised ramp area. Due to the location, access was limited to only 5 hours per day. Moving 4,000 tonnes through a small access with limited time and no parking area for up to 20 lorries per day was quite a task.
The area was successfully handed over, complete with 640 burial plots and 80 granite vaults.